The 100 Best Cities in the World to Ride a Bicycle
Bicycling is hip, healthy, and good for the polar bears. More and more people are taking a ride every day, going to work or just for recreation. Many cities are feeling the bike and are busy launching all sorts of initiatives to support the two-wheeled paddle machine.
To go with the trend, it is time for the most comprehensive research report by Dutch moving platform ScanMovers to determine The 100 Best Cities in the World to Ride a Bicycle (T100BCWRB). We are hip, like bicycling, and we are from the Netherlands, a country almost synonymous with cycling. Next to that, we move people and want them to be fully informed on the city they are planning to move to, especially when it comes to riding your bicycle!
We looked at vital bike-ride indicators such as bike lanes, bike shops, share of cycling mode, bike rental companies, bike sharing schemes, helmets, government support, bike fatalities, and the buzz around biking. Below, we go deeper into our methodology. We worked on this report for about six weeks and it is finally getting warmer here in Holland, so let's grab our bikes and ride westwards to the beach.
Here are our top 10 winners, can you find your city?
Here is the full list:
Comments of the Top 10
1) Amsterdam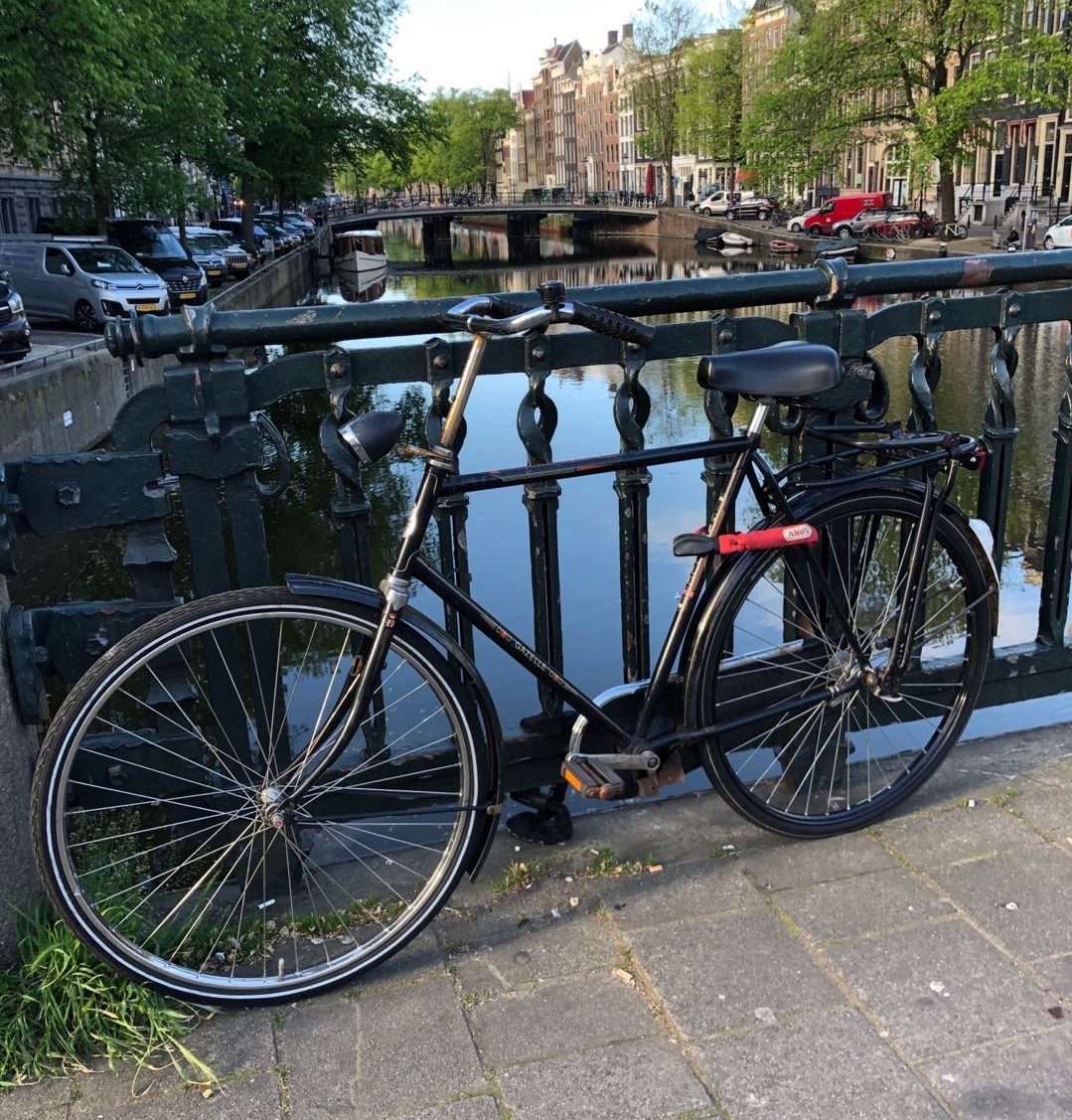 Amsterdam is the blazing Dutch capital, built in 1275 next to a dike. The city is famous for its high and narrow canal houses, wild flower markets, and sexy red lights lit up behind windows. Amsterdam has been a bicyclist's best friends for centuries. The city has endless bike lanes, trillions of bike shops, and strong political support. Bikes are so pdominant in Amsterdam that it is an integral part of the city-scape and not having a bike here is almost un-thinkable. The only worry is the lack of shared-bicycle schemes, which is odd, because back in the good old hippie-times, Amsterdam was the first city in the world to launch bike sharing, dockless and completely free. Even Johnny Lennon rode one. Amsterdam can hardly afford to be sloppy or half-baked anyway; even if they are the winner overall, they only won one category. The city needs to grab a few more first places to firmly secure its position.
The latest bike news from Amsterdam: the city announced it plans to phase out all gas and diesel vehicles by 2030, making the blown out air cleaner for everybody else, especially bicyclists. In the same vein, Amsterdam also banned all scooters from bike lanes, they were a plague, making cycling safer and a little less stressful. Power to the Pedals!
2) Luxembourg City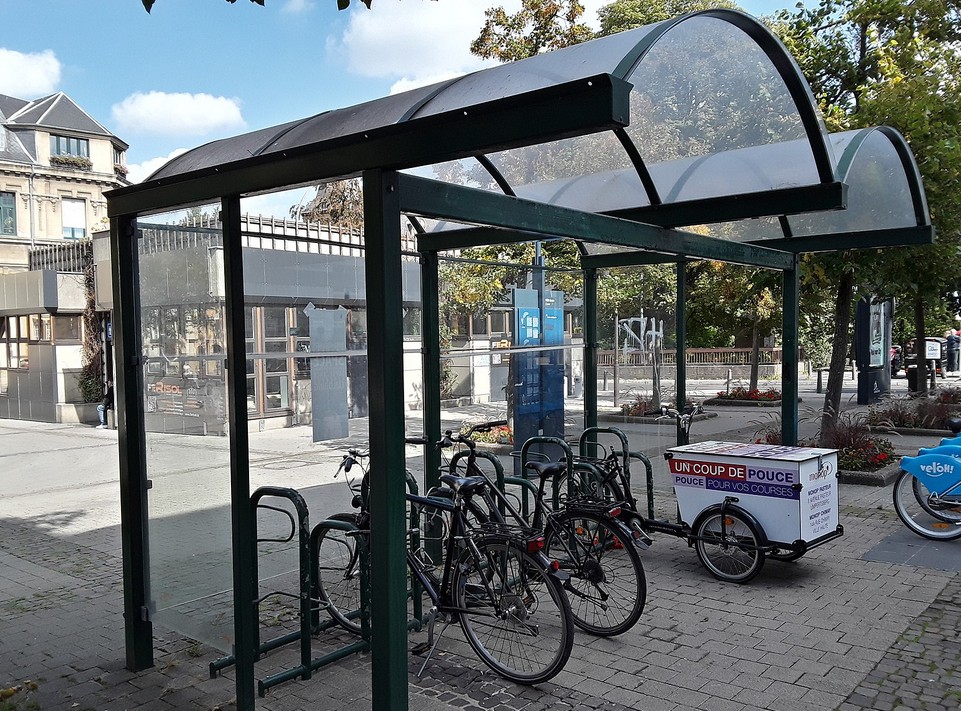 Luxembourg City is the capital of Luxembourg, a small country in central Europe where people like to be friendly-liberal. Luxembourg is also famous for having one of Europe's strongest fortresses in the 17th century and for being the first city in the ScanMovers international expansion plan. Luxembourg takes an impressive second place, just a slim margin under Amsterdam, and there is a very strong political will in the city to make it even better for bikes. Luxembourg is further supported by having the longest bike lanes per square kilometer, the highest number of bike rental companies per 100k, and a very low cyclist fatality rate.
The latest bike news from Luxembourg City: the local government has teamed up with UNESCO to organize a brand new Unesco-Bike-Tour, taking cyclists along a 9.5 kilometer long route with 80 heritage sites. You can't lose with the United Nations behind you! Luxembourg may very well take first place in next year's T100BCWRB.
3) Malmö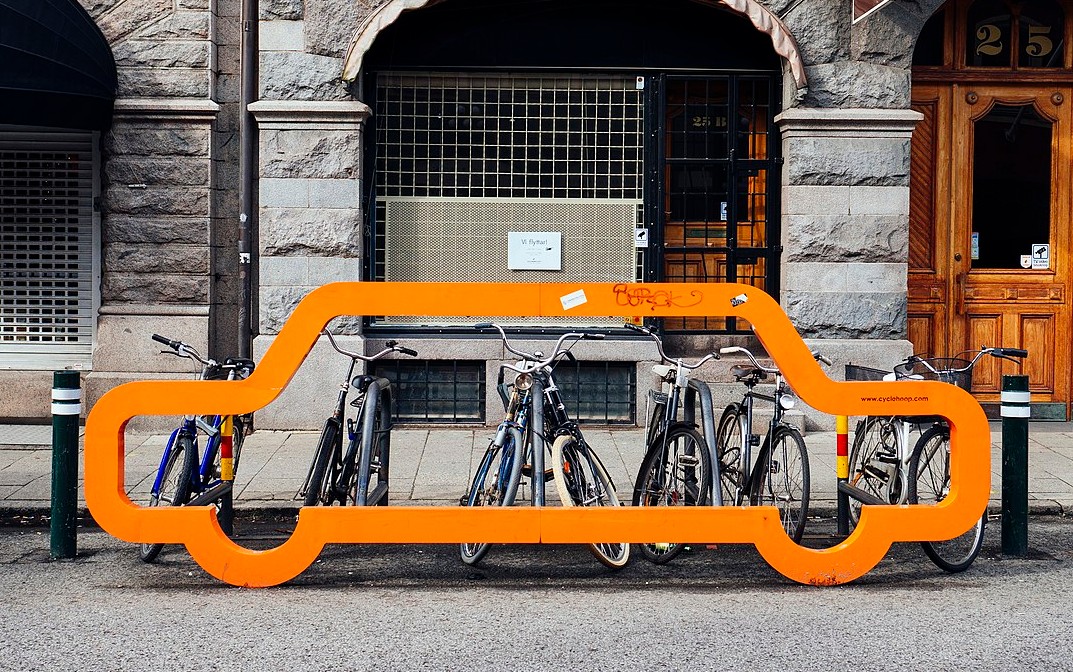 Malmö is a small Swedish city, with Denmark just a short distance away accross the Øresund. In fact, Malmö was Danish until 1658. The city is famous for having a beach, one of the very few in ice cold Scandinavia. Recently, they became famous for bicycling too. They have bike-friendly politicians and a strong bike buzz. The city also has the highest number of bike shops per 10k, so you never have to drive your car very far to buy a bike. Malmö grabs third place in the bicycle modal share category. Only worry is the relatively high fatality rate. Improve that and Malmö may move up.
The latest bike news from Malmö: earlier this year 3 men were arrested for their role in a rather nasty drive-by shooting. Their vehicle of choice was not a fast car or a speedy motorbike, but a bicycle. If even the criminals go about by bike, you must be a bike city.
Fun fact: on very clear Malmö days you can see Kastrup, the airport of...
4) Copenhagen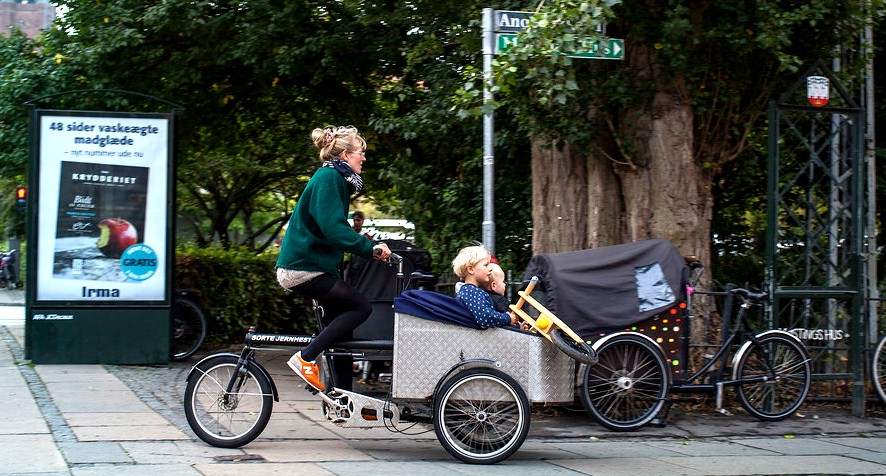 Equally, on very clear days you can see Malmö from Kastrup Copenhagen Airport. Let's wave! Copenhagen is furthermore famous for Carlsberg Beer, the Little Mermaid, and of course for being the birthplace of Jesper Bøje Christensen, a well-known harpichord player. The city has been known as bike-loving for a while. The local government is absolutely fanatic, banning cars from the inner city, and planning ever more bike lanes. It has worked. Copenhagen takes second place in the bicycle modal share category, and impresses with large numbers of bike shops and shared bikes.
The latest bike news from Copenhagen: the city is installing a 175-meter long bicycle bridge over the river at Sydhavnen. The bridge is the longest of its kind in the world and Copenhagen expects 10,000 cyclists and pedestrians to use it every day when work is completed in Spring. Who actually built the bridge? The Dutch did. More bridge-related fun facts: Copenhagen and Malmö are connected by the 18-kilometer long Øresund Tunnel-bridge. In 2016 four brave cyclists decided to go for it. Sadly, Danish police closed down the entire bridge and grabbed our heroes by the bike handle.
5) Utrecht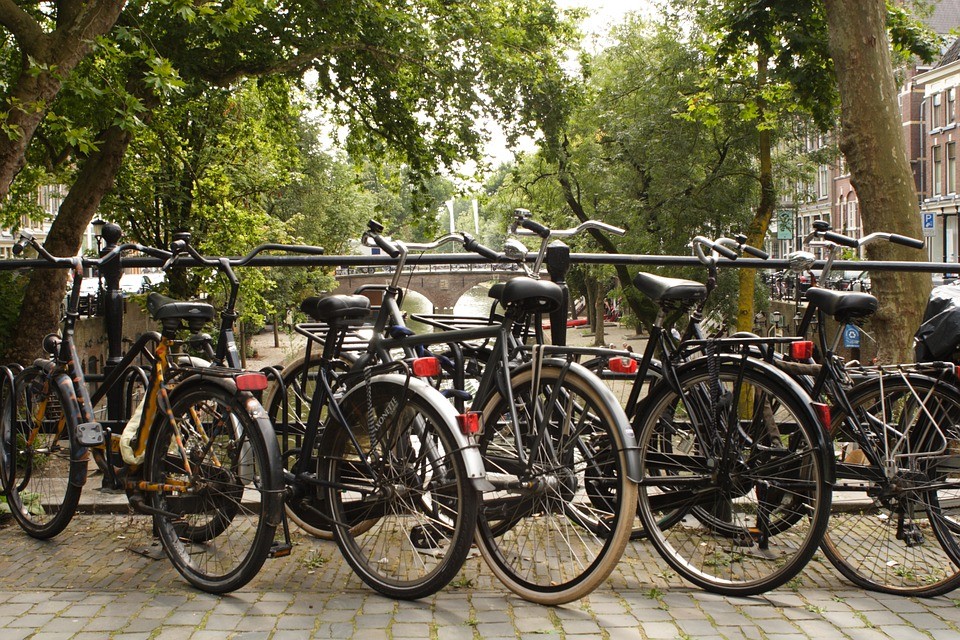 Utrecht is a lively Dutch university city, capital of Utrecht Province. It is one of Holland's oldest cities, giving name to New Utrecht in Brooklyn and the Utrecht Republic (1852-1858) in South Africa. Utrecht is also famous for wharf cellars, and the Nederlandse Spoorwegen (Dutch Railways) has its headquarters in the city. Utrecht wants to beat Amsterdam to become Holland's most bike-friendly city, and they are coming closer every year. Utrecht has strong political support, long bike lanes, and a high number of bike shops. Like in Amsterdam, they lack a proper bike sharing scheme. With that in place, they might be able to take on Copenhagen, but Amsterdam still seems out of reach.
The latest bike news from Utrecht: the city has started a project to get people out of their usual commute and onto a bike. The usual commute is unusual: the train. The city and the Dutch Railways are working together to let people use bicycles instead of the train on short trajectories. Well, everything helps. But perhaps a focus on buses would be a better idea. What's next? Getting folk out of their sailing boats and onto bikes..?
6) Dublin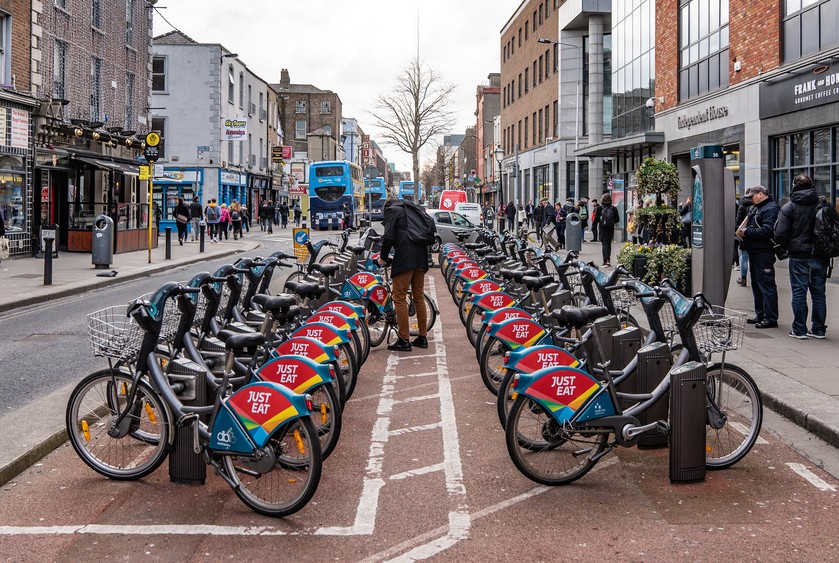 Dublin is the capital of Ireland. It is a rather rainy place, but got very cool and trendy. They have craft beer, Google, Luas trams, and the world famous rock band Virgin Prunes. Dublin also wants to be bicycle cool and they have a very strong showing in this year's T100BCWRB, hitting an impressive sixth place out of nowhere. Dublin scores with lots of bike shops, a relatively low bike price, and loads of bike rental companies. Bicycle modal share is still very low, leaving a lot of upwards potential. The locals agree, they want more and faster, recently protesting for a 20% increase in spending for cycling and walking.
The latest bike news from Dublin: a very happy 12-year old boy was reunited with his stolen bike after it was found by police in a regular canal cleanup. The boy's parents had reported the bike as stolen and a policeman recognized the bike from the description. The boy had the bike in two weeks and after cleaning it up it worked just fine.
7) Rotterdam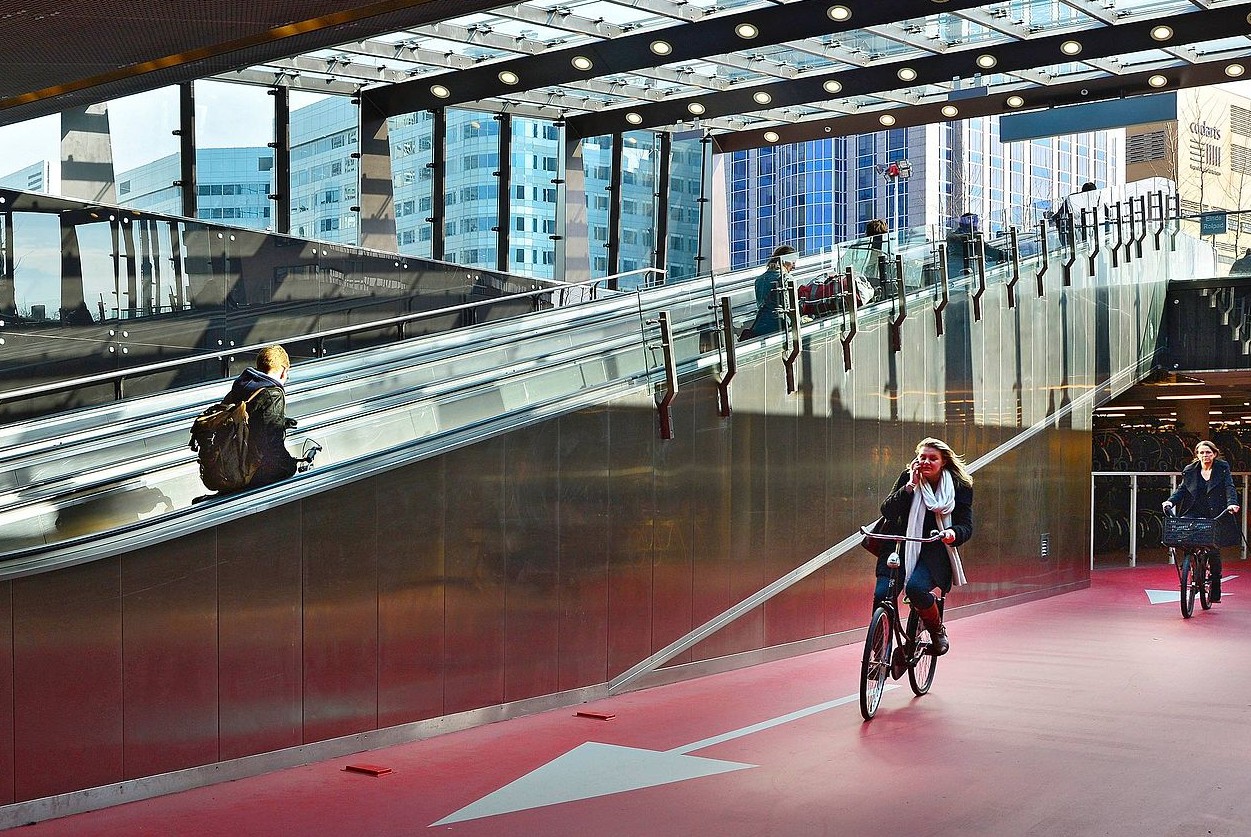 Rotterdam is famous for being never-as-cool-as Amsterdam, for having the world's largest port between 1962 and 2005, and for those wuzzy cube houses. The city's Central Station has an ultracool underground bicycle parking with ramps ready for racing (pictured). Rotterdam is also home of Feijenoord van Teylingen, Holland's best table tennis club. Rotterdam grabs 7th by having lots of new bike lanes, a high bicycle modal share, and the highest number of bike shops per 10k of the Netherlands. Rotterdam could easily move up with more bike sharing and better bike-safety.
The latest bike news from Rotterdam: old people like to ride bicycles, just like young ones. But they tend to be lonelier and less able to ride. No worries! A charity is looking for volunteer-youngsters to accompany the elderly on their bike ride. The reward is very Dutch: a cup of coffee with a slice of apple pie.
8) Auckland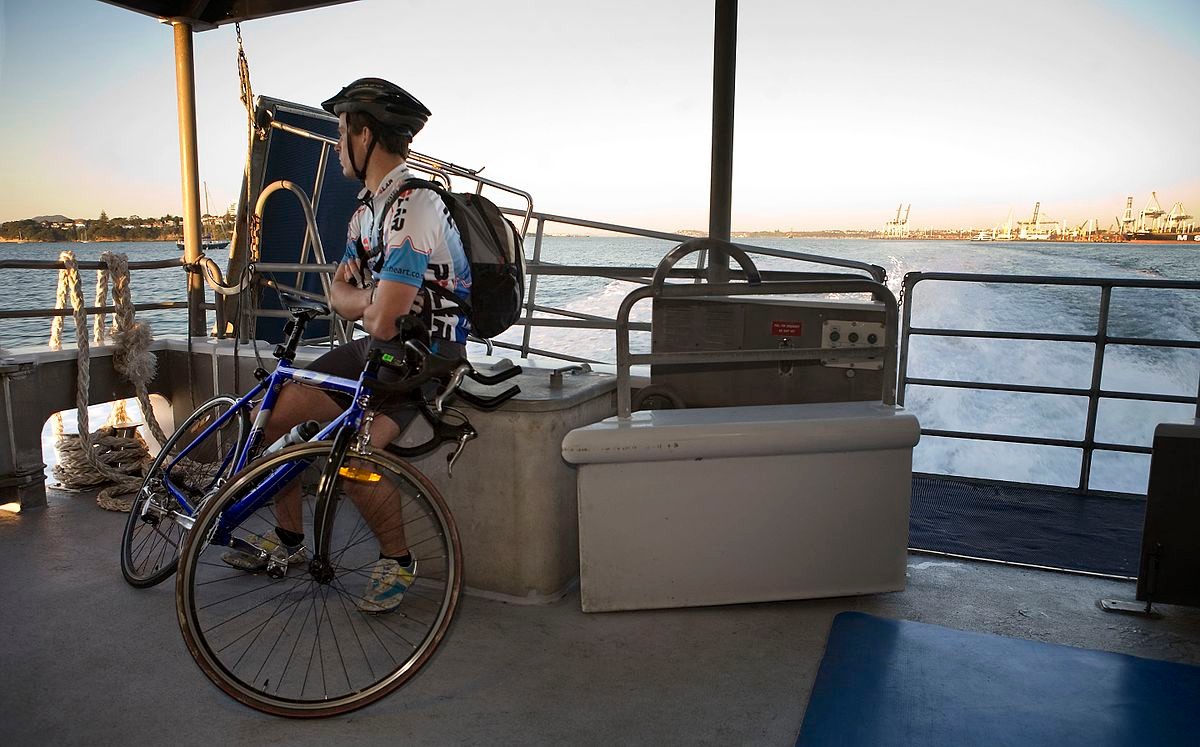 Auckland is the largest city of New Zealand. It was founded by local Maori tribesmen in 1350, growing to about 20.000 citizens in 1840 when the Europans took over. The city still has a cool Maori name: Tamaki-makau-rau, and that indeed does sound a little bit like Auckland. Other personalities are Edmund Hillary, an explorer who organized an expedition to find Yeti (they failed), and the Aukland Sky Tower, with 328 meter the highest tower in the Southern Hemisphere. Auckland is good to bikes as well, scoring with a low fatality rate, a low bike price, a high bike buzz, and an improving bicycle modal share. But there is work to do; there are far too few bike shops and bike rental shops, leaving Auckland vulnerable for an attack by number 9.
The latest bike news from Auckland: Anti-capitalist anarchists started a unique bike-repair shop. Everybody can come in, grab the parts they need and repair their own bikes right on the spot. Parts are either free or sold for nominal costs. The anarchists get the parts on junkyards and garbage dumps. One of the founders told local media: "The bicycle really epitomizes heaps of anarchist values." Anarchists got values now?! This world is going mad...
9) Wellington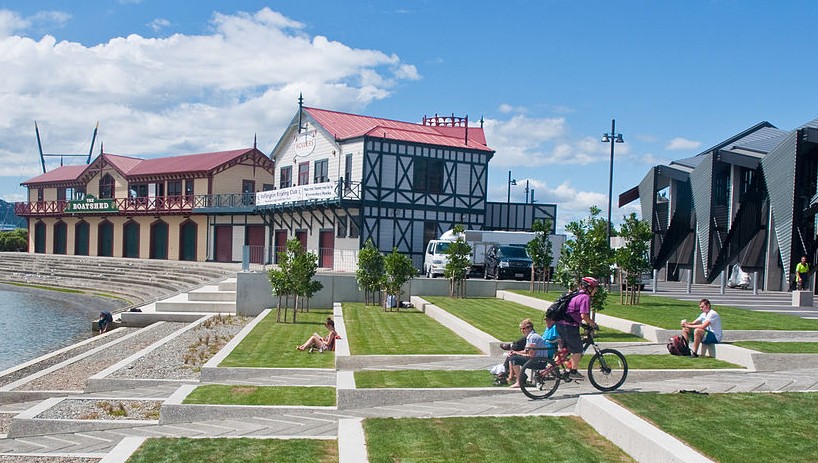 Wellington is the capital of New Zealand, but much smaller than Auckland. The city is the world's windiest city by average wind speed, which is good for sailing but perhaps sub-optimal for bicycling. Wellington is also the world's southermost capital, located at 41°17′20″S 174°46′38″E. Their zoo has a famous one-legged kiwi, which is the city's unofficial mascot. Poor animal. No wings so it can not fly. One leg so it cannot bike. Happily, many other inhabitants of Wellington do like to paddle. Wellington makes it to 9th by having long bike lanes and many bike shops. But they still lack a lot in the important bicycle modal share category.
The latest bike news from Wellington: the city has a bike sharing scheme called Onzo. One satisfied Onzo user parked his bike onto a structural beam of a condemned, earthquake damaged car park, six-floors up! Apparently, putting bikes up in unreachable high places is somewhat of a "glorious tradition" in Wellington. We sure like that!
10) Seville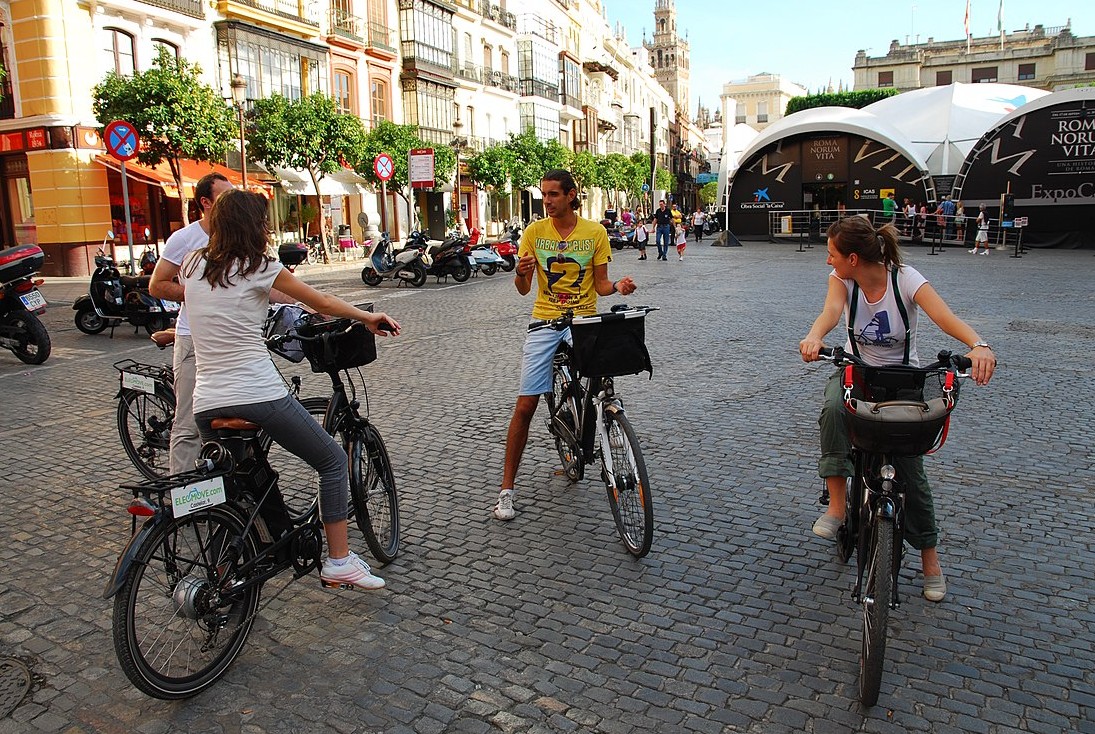 Seville is a Spanish city founded by the Romans 2200 years ago. It is the "hottest major metropolitan area" in Southwestern Europe, with a summer average high of 35 degree c°. That's almost of hot to cycle! Seville is furthermore famous for hosting the 1929 Ibero-American Exposition, and even more for being the birthplace of flamenco dancing. Dancing and biking don't go together very well, but Seville is trying hard to get their folk on bikes. It works: the city has a very high number of bike rental companies, many shared bikes for a city of this size, and a friendly bike-price. Seville has to work on its bicycle modal share and bike lane length and we don't see much bike buzz yet.
The latest bike news from Seville: the city's bike-friendliness has attracted lots of attention from abroad. A delegation from the city of New Orleans visited Seville in March, getting around by bike. They came to learn how to deal with various issues, especially road rage by automobilists that come up when bikes suddenly get a lot more space in a city.
Special Mentions
1) Beijing
The megacity of Beijing deserves our first special mention. The city is really a great place for bicycling, and it wins almost every large-number category, like bike lanes, bike shops, and shared-bikes. The main problem is that the city is so gigantic that the relative numbers are still small, and the large number of bike fatalities is a bit of a problem as well. Everything is bigger in Beijing!
2) Riga
The Latvian capital Riga is experiencing a new sort of bike terror, where groups of fanatic bicyclists construct "guerrilla cycling lanes" in the city's center, overnight when nobody is watching, and without asking permission to anyone. People commuting on bikes immediately started using the new lanes, without even noticing they weren't exactly 'official'.
3) Istanbul
The city on the edge of east and west gets a special mention because it started a program where bicyclists can use the bus for free, using their bikes for short distances and the bus for larger ones. But how to take the bicycle? Easy! They can put it on a special rack attached to the front of the bus.
4) Cologne
The German city wins a special mention because they developed a 'solar panel bicycle lane'. The lane consists of 150 solar power modules, capable of feeding 16,000 kilowatt hours of electricity per year into the grid. So far, the lane is only 90 meters long, but Cologne has plans to make much longer lanes.
5) Detroit
The Motor City is slowly moving into bicycles. And some shops combine hip bikes with hip coffee, creating hybrid bike-coffee shops. We are seeing similar shops elsewhere around the world, but it appears Detroit got there first. One Detroit shop, called Bikes & Coffee, offers a flat tire fix for $15, with a "fairly sourced" Mocha for $5.
Methodology
There is a method behind the bike-ness. To get to our ranking we looked at 10 different categories:
Bike Lanes Per Square Kilometer | Weight: 7
When you want to ride, you need a bike lane. In this category we count bike lanes in kilometers in each city. Included are all lanes that are designated exclusively for bicycles. We do not count mountain trails and other lanes that are only for sport.
Number of Bicycle Shops per 10.000 people | Weight: 3
When want to ride, you need bike shops to buy a bike and to maintain it. For this category we simply count the number of bicycle shops in each city. We focus on specialist shop and do not count bike shops that are part of a supermarket or a mall.
Bike Price | Weight: 10
When you are in that shop anyway, you may as well buy a bike. For this category we looked at the average price of an average everyday city bike per country.
Cycling Modal Share | Weight: 10
The more the merrier. In this important category we look at the percentage of people who use their bicycles on a daily basis. In the world of transport, this is called cycling modal share. It is about people who use their bike to to their daily stuff, like commuting to work or shopping.
Number of Bike Rental Companies per 100.000 | Weight: 3
When you arrive in a city as a visitor and you want to ride, you need a bicycle rental shop. For this category we count the number of bicycle rental business in each city.
Local Government Support | Weight: 6
To get those bicycles rolling, a city needs strong backing by the government. The government can build bicycle lanes, tax all sorts of things, launch bicycle sharing schemes, and in general may give bicyclers that welcome feeling.
Number of Shared Bikes per 1000 people | Weight: 3
Bike sharing schemes aren't as hot anymore as a few years ago. The dockless kind especially is in hot water. But city governments still want the schemes, and new ones keep popping up. In this category we count the number of bike sharing schemes in each city.
Compulsory Helmet | Weight: 7
Bicycling is about freedom, and freedom is about wind in your hair. A compulsory helmet may be safer, but is reduces freedom at the same time. In this category we check if a helmet is compulsory in a city for adults, or not.
Cyclist Killed per country per 1 million people | Weight: 8
Perhaps helmets are not such a bad idea, as cyclists are still very vulnerable on the road. In this category we look at the number of cyclists killed per year per capita in a country. Generally speaking; the more people ride, the more people die. But of course, some countries are much safer than others.
Bike Buzz | Weight: 7
The better the buzz the better bicycles will flourish. They need to be talked about, discussed, loved, and perhaps a little hated. No buzz no glory! In this category we look at the Bike Buzz in each city; checking the number of bicycle related blogs and social media posts.
The Formula
The secret to the wisdom is the formula. These are usually classified, but not today. The formula we used to get to the result is making a sophisticated index with the weighted average of the categories, using the data in the table above. Our formula looks cool:
fx: =((I66/(max(I$3:I$102)/100)*I$1) +(K66/(max(K$3:K$102)/100)*K$1) +
(M66/(max(M$3:M$102)/100)*M$1) +(N66/(max(N$3:N$102)/100)*N$1) +
(P66/(max(P$3:P$102)/100)*P$1) +(Q66/(max(Q$3:Q$102)/100)*Q$1) +
(R66/(max(R$3:R$102)/100)*R$1) +(T66/(max(T$3:T$102)/100)*T$1) +
(U66/(max(U$3:U$102)/100)*U$1) +(X66/(max(X$3:X$102)/100)*X$1) +
(Z66/(max(Z$3:Z$102)/100)*Z$1))/sum($1:$1)
Final Thoughts
We hope you enjoyed reading about bicycling as much as we enjoyed writing about it. It has been a bike-journey with many unexpected twists and turns. We will try to update the T100BCWRB every year. So much is happening in Bikeland that we bet a bike pump that there will be lots of changes in the Top 10 by 2020. See you then. Ride safely!
The T100BCWRB was composed by the Bike Ride Team (BRT) at ScanMovers.com, a startup based in Amsterdam, operating a data-driven moving platform, allowing consumers to find the best moving deal, always.
Sources