The 100 Best Cities in the World to Drink Craft Beer
Craft beer is ultra-cool. Everybody wants to drink it, and many want to brew it. Dutch Moving platform ScanMovers.com therefore wanted to answer the question where a craft beer lover feels happiest. We tried to identify The 100 Best Cities in the World to Drink Craft Beer (T100BCWDCB) and are pretty proud of our findings!
Why? Because we are hip, we love beer, and we are from the Netherlands; one of the most famous beer countries. Next to that, we move people and want them to be fully informed on the city they go to, especially when it comes to something as important as craft beer!
However, before reading on and enjoying a few (or a lot of) craft beers, one warning from our caring team. Drink responsibly! Because did you know that, when you are enjoying craft beers in one of the cities that ended up in our top 25, your travel insurance is not covering for any damages or injuries anymore. So, when you happen to sprain your twist by playing too much beerpong, there is a big chance your travel insurance company will not cover the costs because you were intoxicated while it happened. We wouldn't want you to go drive or fly for hours to one of the best cities to enjoy a good craft beer and end up paying large hospital bills. One more tip: don't get injured in the first place! ;)
We looked at vital craft-beer indicators such as craft beer bars, bars per 100 km2, bars per capita, microbreweries, beer consumption, beer production, pint-prices, boperating hours, hipster compatibility, craft beer buzz, and the legal beer drinking age.
Here are our top 25 winners, can you find your city?
Below, you will find more information about our methodology. When we started our craft beer research, the days were still very short, so we are happy we finished it, just as spring begun in Holland. So now we can finally enjoy an ice cold craft beer in the sun. Enough ado, here is the full list:
Comments on the Top 25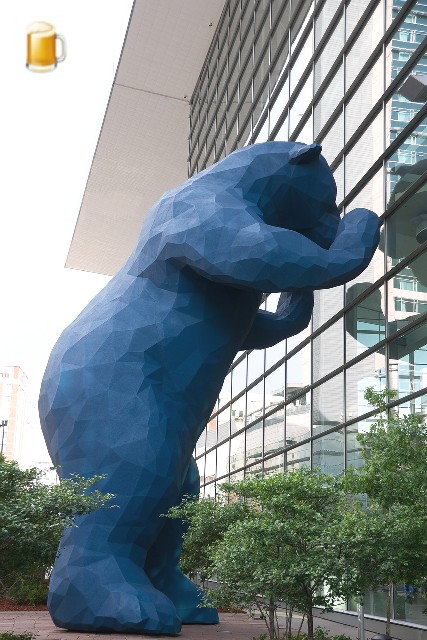 Denver bear looking for beer.
Congratulations to Denver, our craft beer capital of the world! They won the T100BCWDCB by generating a lot of buzz craft, having a huge amount of craft beer bars and microbreweries that stay open into the night. Interestingly; Denver didn't win a single category, but they still made it to the number one spot overall. Cheers!
That means that if they'd push a little harder on, let's say, their beer consumption, they would be able to secure their top spot by an even larger margin. Denver also gets unofficial points for having a long tradition with brewing the yellow stuff: the city had its first brewery in the very year it was founded, and it was the first city in the United States where craft beer became a thing.
The latest beer news from Denver: microbreweries are starting to brew vintage beer, using recipes from the past, taken from old breweries that went out of business centuries ago. The brewers hope the vintage beer will be of interest for youngsters, curious about the booze their grandparents drank. We think it is also a great opportunity to bring craft beer to a new market segment: older folks: "Ah I remember, this was proper beer! Much better than the stuff they are brewing now."
What a surprise. The Irish, they know a thing or two about brewing proper beer, don't they? These days they have evolved from the black stuff to a wider palette, that even includes lager(!). Dublin wins the second place mainly by having the highest number of craft beer bars per 100 km2, helped of course by the city's relatively small size. Dublin gets a further push by it's overwhelming beer consumption, at 98.4 liters a year! Dublin would score even more points if the city's opening hours were a bit more beer-friendly, although even then, Dublin wouldn't beat Denver.
The latest beer news from Dublin: The Irish Central Statistics Office has calculated that Dublin has the highest percentage of binge drinkers in the country. Binge drinking is defined as consuming six or more units of alcohol in one sitting. A half pint (284ml) of beer counts as one unit. Take it easy, maybe enjoy more craft beers instead of chugging that cheap booze - Sláinte!
Do cold winds make crave a cold beer? As everybody in Chicago can tell you; the answer is a resounding 'yes'. The Windy City grabs third place in our T100BCWDCB! Chigago has the highest number of craft bar beers on our list, thus in the world. They got 250 of them by the lakeside, and counting!
Another factor that supported Chicago is the buzz about the craft; people are really excited about beer. Then there is a decent beer consumption, and long opening hours. No better place to be than in a bar when the winds start howling! Chicago is actually within a point of taking second place. With just a few more microbreweries they would sail past Dublin. Let's see how this ends up in next year's competition.
The latest beer news from Chicago: brilliant minds in the city have devised a new kind of spa, where you can soak your tired body in… beer. They say it is good for your skin and hair. And we always thought beer was good for our throats!
The former imperial capital takes a well-deserved fourth place in our craft beer contest. London gets there by having loads of craft beer bars and microbreweries, crazy craft beer buzz, strong beer consumption per capita, and an incidental beer flood. Beer culture is very strong too, the whole city seems to sit in a pub on any late afternoon, come sun or rain. London could easily end up in the top 3, if beer prices were lower and opening times longer. But we wish that for any city on the list, don't we now, old chap?
The latest beer news from London: shoemaker New Balance has opened a pub in London, called the Runaway, where runners can cash in miles for beer. Miles are recorded with an app, and converted into virtual cash than can be used to buy beer in the pub. Where are my running shoes?!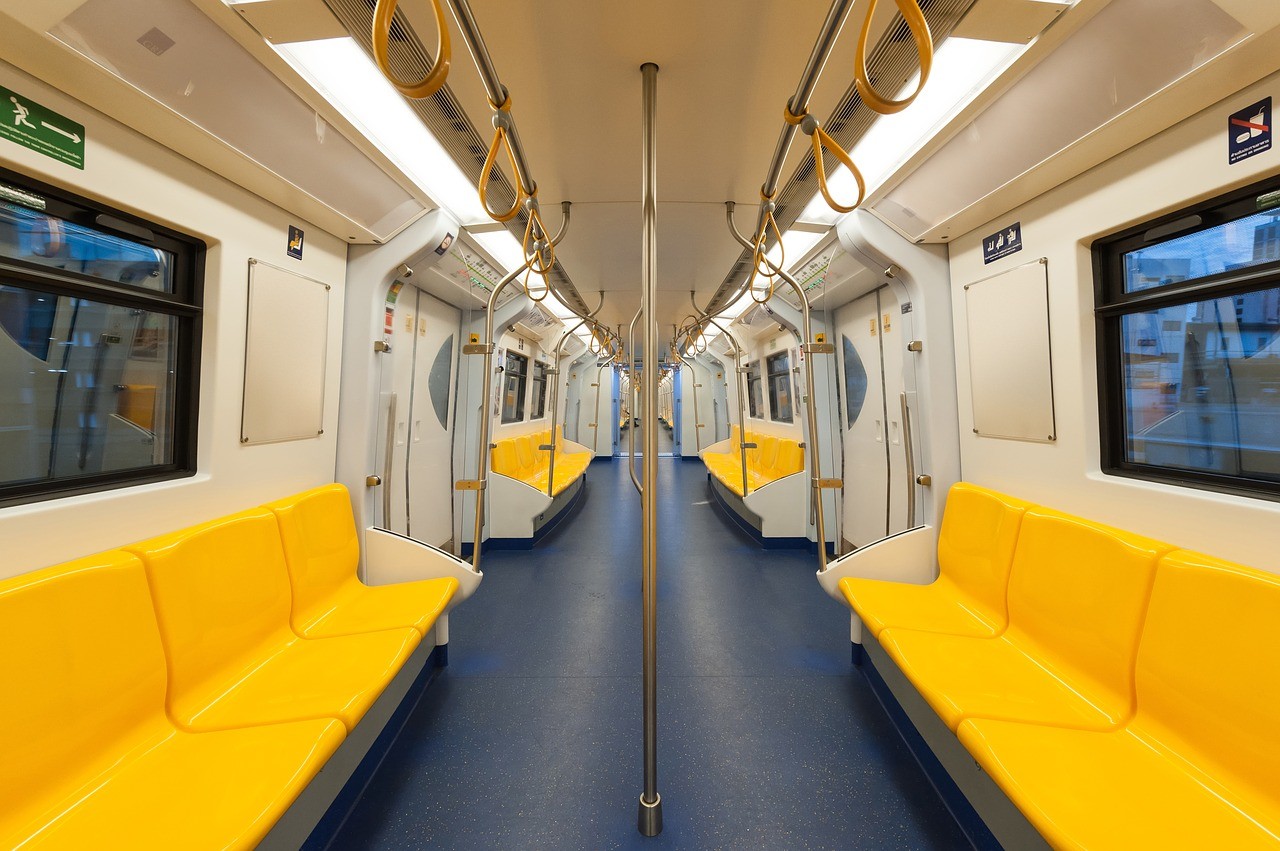 Beer-colored seats in the Bangkok subway.
Fuelled by an endless stream of beer-hungry tourists, a vibrant expat community, and a strong local beer culture; Bangkok wins a surprising fifth place, supported by the highest number of craft beer bars in Asia. The scene is young and vibrant, with bars and breweries opening and closing almost every day. Bangkok is furthermore helped by relatively low beer prices and Thailand's large beer production.
Bangkok's victory would have been even stronger if their opening times had been longer. The country has strict laws allowing bars to open only at five. There is another interesting law about Thailand: microbreweries are officially prohibited. They are tolerated now, but the possibility of a crackdown looms large over the Bangkok craft beer scene.
The latest beer news from Bangkok: the Thai government has banned the sale of all alcohol for 24 hours on election days. The ban starts at 18:00 on the eve of an election day, and ends at 18:00 the day after. Bars and clubs will be temporarily closed. No more party when your party wins!
The first Canadian city on our list is Vancouver. The populace loves beer and because of its relatively small size, Vancouver scores high on both craft beer bars per inhabitants and craft beer bars per 100 km2. The average beer price is low by North American standards, and the opening hours are very decent. Vancouver might earn some extra points by creating extra buzz, which is surprisingly low.
The latest beer news from Vancouver: a very special kind of craft beer that doubles as a processing agent for film. Yes, craft beer for the movies! The beer has heightened levels of acidity and vitamin C, and was developed with some help from Kodak. It will be used to process a Super 8 film, and the subsequent beer, which will be available for the public, will be called, of course, Super 8.
Portland has long been known for its craft beer power, but it only ends up at five on our list. What is poor Portland doing wrong? You can see how popular craft beer is over there, as they top the Buzz Craft category. But they are way down in the actual number of craft bars, as Portland is not a big city and because its surface-size is relatively high, it also scores low on the Craft Bars per 100 km2 category.
Their beer price, consumption, production, and opening times are all very good. One more positive for Portland is their range topping position in the Hipster Compatibility category. Now, if all these hipsters were to open their own breweries, Portland's position would almost certainly go up.
The latest beer news from Portland: Maple-Beer. A new recipe mixing maple syrup, where the area around Portland is famous for, with beer. This results in a maple-syrup flavored craft beer, with a somewhat sweet taste. What's next, we wonder, beer-flavored maple syrup perhaps? That'll make for some sweet pancakes!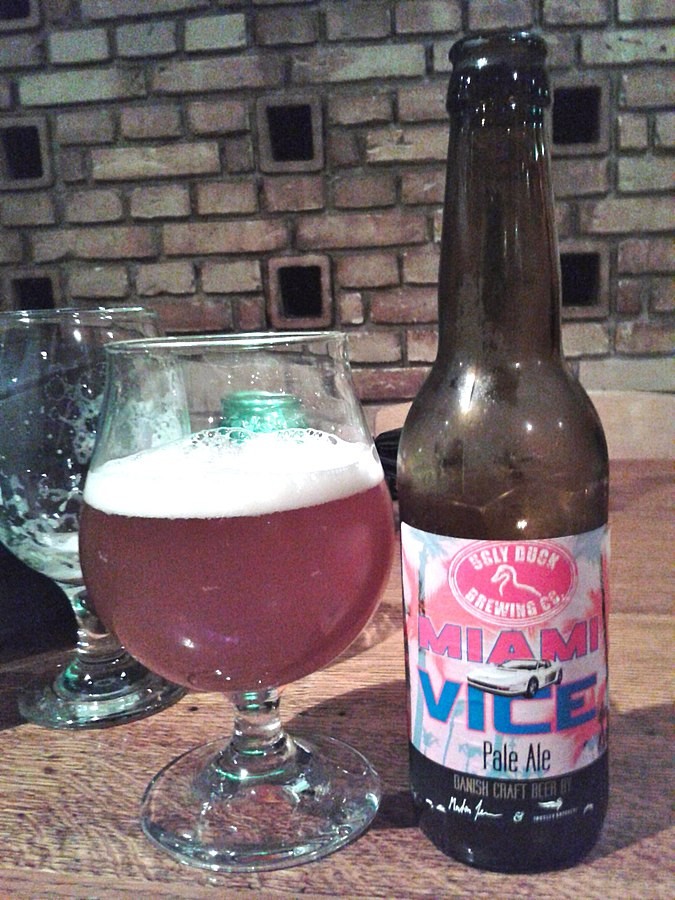 Miami Vice-themed craft beer by Danish brewer Ugly Duck.
The great pensioners city of Miami makes it to 8th place, we bet by having big barrels of craft beer on the beach! As Sonny Crocket used to say: "It's just another day at the beach, partner." Miami is furthermore supported by long opening hours, a high hipster compatibility, and a high number of craft bars per 100 km2. Miami leaves points on the beer table by having a low number of actual breweries, high beer prices, and a low craft beer buzz. The last one is likely caused by all those oldies down at Dade County; they don't surf the web that much.
The latest beer news from Miami: shipboard breweries go mainstream! Back in 2016, innovative cruise line companies started brewing craft beers on their boats (!) for passengers. This beer became such a success that they have started selling these beers on land as well.
Luxembourg is the capital city of Luxembourg, a tiny country in western Europe, dotted by medieval ruins, tunnels, and other scruffy stuff. The city is super small but the craft beer scene is super strong, letting Luxembourg win the Craft Beer Bars per Inhabitant category with a massive score of 26.65! And that indeed is the main pillar supporting the city's ninth place. Other helpful scores are a 84 liter per capita beer consumption and longer opening times compared to other European countries. Luxembourg could end up even higher if it brewed a bit more beer by itself.
The latest beer news from Luxembourg: locals got angry when beer drinkers moved into a pirate ship and had a few pints, breaking some bottles in the process. Loaded to the gunwall on a pirate ship in a land-locked country? That makes us feel fuzzy too.
San Diego is home to a massive port. All those sailors need to loosen up after being months on end at sea. As soon as they hit the quay they bang into town for an ice cold craft in one of the shoreside's city many craft beer bars. San Diego is further supported by a high number of local breweries, a decent beer consumption and production, and a very high craft beer buzz. San Diego is within a point of ninth place and could easily pass Luxembourg if the beer was priced a bit lower. And San Diego has real pirate ships. Arrr!
The latest beer news from San Diego: the San Diego Golf and Craft Beer Festival. This celebration combines the game of golf with the sport of drinking craft. Sounds like good fun, but don't expect too many hole-in-ones.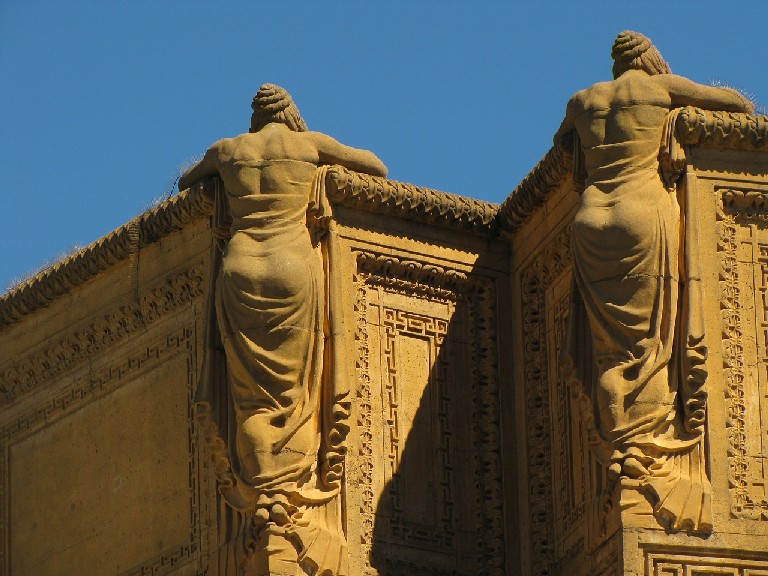 Hangin'at the bar in SF.
If you're going to San Francisco, be sure to wear some flowers in your hair. If you're going to San Francisco, you're gonna meet some gentle people there. And you can sure as a hippie drink craft beer with that gentle folk, because San Francisco pops into our list at 11, with 107 craft beer bars. The Golden City is further helped by a large number of bars per 100 km2 and by a high hipster compatibility (who would have thought...?). San Francisco is very close to San Diego, and would easily overtake their fellow-San if they had a higher craft beer buzz and a few more breweries. Come on hippies, takes those flowers out of your hair and go make some beer.
The latest beer news from San Francisco: Researchers at the University of Berkeley have found a way to distill the psychoactive cannabis compound THC from genetically modified beer yeast. The chemical THC is what makes marijuana users 'high'. Had to be in San Francisco, had to be…
Munich, or München in German, is the first German city on our list, and that in a country so famous for its beer & bratwurst. Munich gets to 12 by having a good count of craft beer bars, a friendly beer price, and a hefty consumption of the yellow gold (it's a human right, after all!); 104 liters per capita no less, the Hofbräuhaus is literally overflowing every day. Hipster compatibility is surprisingly strong; must be because lederhosen are cool these days. The famous Oktoberfest is of course a great boost for beer culture. Munich is within walking distance from the 11th spot, a bit more buzz and longer opening hours could move Munich up the beer ladder.
The latest beer news from Munich: from last year; German carrier Lufthansa started serving beer in kegs on flights to Munich during the Oktoberfest. Nice! If you play it well you don't need to get off-board to get loaded. Additionally, crews will be wearing traditional Bavarian outfits. Besides the beer, there is a spcial Oktoberfest menu as well: ox tartare with truffle, char with Riesling sauce and Bavarian cream with pistachio pesto.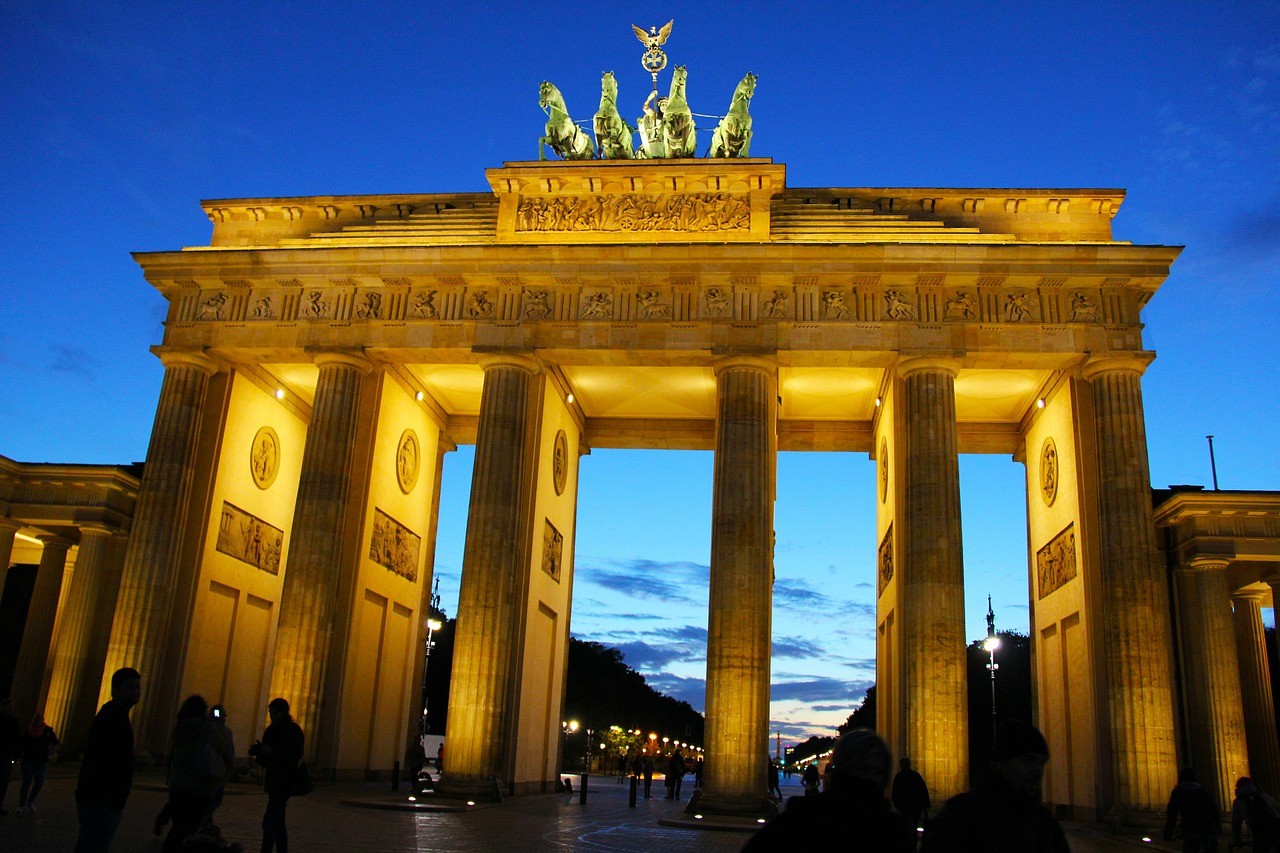 The Brandenburger Gate in beer color, especially for the T100BCWDCB.
Berlin used to be divided by a big wall and all sorts of ideological issues on a geopolitical scale. For quite a while opposing sides were pointing nukes at each other. Luckily, things are much better now. The wall is gone, and geopolitics have been banned to universities. So why this change for peace? Because beer unites. The German capital grabs 13th place on our list with 72 craft bar beers. Beloved Bärlin is further helped by a friendly beer price and a high craft beer buzz. Berlin could further improve its craft beer position by being more hipster friendly (we thought it was?!) and by opening more microbreweries.
The latest beer news from Berlin: the Scots are coming! Scottish craft beer company BrewDog has bought a complete Berlin brewery plus beergarden in Mariendorf. BrewDog bought the brewery from U.S.-based Stone Brewing. Besides brewing beer, BrewDog plans to offer various craft beer-brewing services to other microbreweries in the city. Prost!
"Hello, hello, hello, how low". Like Berlin, Seattle too has seen darker times. Back in the 80's, youngsters having a grunge started rebelling against their parents and the local government. Happily, they mostly sang and played guitar, with only one singer ever fielding a gun. In recent years however life has improved a lot and Seattle's settlers have been feeling as one in the sun.
What led to this sudden change? We like to think that a meteoric rise of craft beer in the city certainly helped. If you brew, you won't rebel, and the angry youngsters have morphed into harmless hipsters. Seattle today is the craft beer town of Washington State in the northwest of America. Seattle seems to be a craft beer nirvana, hitting the list at 14, with a high number of craft beers per 100 km2, lots of microbreweries, and a very high hipster compatibility. Apparently the people are not talking about their beer, maybe because it is so expensive. The choice is yours Seattle, don't be late!
The latest beer news from Seattle: the city's oldest microbrewery celebrated its 30th birthday! Oh yes. Big Time Brewery & Alehouse was founded all the way back in 1988, when old people were still young. Amazingly, the brewery stored some of the beers they brewed all those years ago, and they are selling them in their bar today.
Many folk around the world think Ottawa is about otters. But that does the city short. Ottawa is famous for its rivers, tech, Winterlude, culture, and otters. Ottawa has also advanced (en avant!) in the great business of craft beer. The Bytown gets this high by having lots of craft beer bars, lots of microbreweries, and a very cool beer price. The Ottawanians have quite some possibilities to improve however, especially when it comes to beer consumption and hipster compatibility. Fixing the latter won't be an easy task for Ottawa, as an otter with a beard is still an otter, not a hipster.
The latest beer news from Ottawa: microbrewery Beyond the Pale has hired two cats into its workforce. The cats arrived under the Ottawa Humane Society's (OHS) "working cat" program, which pairs feral cats that aren't suitable as family pets with businesses looking to manage a mouse problem. Beyond the Pale has a mouse problem, with the little nibblers eating into their sacks of grain.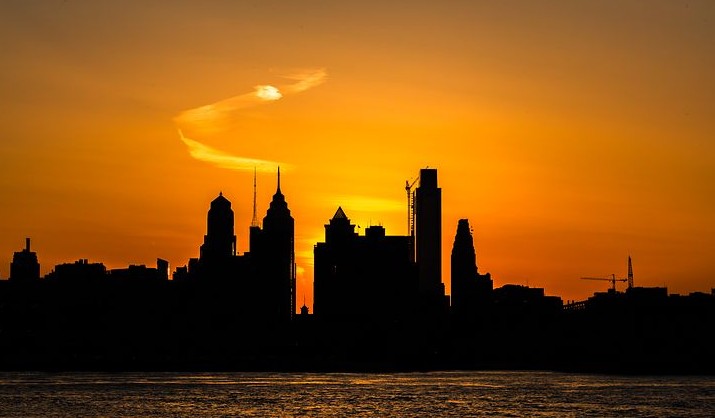 A beer-colored sky over Philadelphia
Philadelphia is the largest city in Pennsylvania, but not the capital, which is Harrisburg. Philadelphia however is the city of Tom Hanks, the Italian Stallion Rocky Balboa, Heinz ketchup, and America's first zoo. Philly comes in at no. 16, with a massive 60 microbreweries and 112 craft beer bars, further supported by a decent beer production and a high beer craft buzz.
The latest beer news from Philadelphia: the city is going to organize a beer festival for women. Apparently, there have been calls for increased diversity in craft beer, where men dominate. Research by the U.S. Brewers Association has learned that craft beer drinkers are about 68.5 percent male and 31.5 percent female. We think that is great, the more brewers, the better! The good thing is: if the ladies can organise their own craft beer party, maybe the men will have to step up the game with fast cars and greasy veggie burgers!
The beautiful city of Prague is the capital of the Czech Republic, taking 17th place in the T100BCWDCB this year. The city has seen more war and misery in its long history than we can remember all together, and that is perhaps why the city tops the beer consumption per capita category. How much? 142.4 liters much. Prague impresses with its low beer prices and a high craft-beer buzz compared to other European cities. The number of microbreweries is yet low, Prague could easily win places if they opened a bunch more.
The latest beer news from Prague: beer bikes might be banned from the city center. Beer bikes, with up to eight people paddling while drinking, are "spoiling the traditional image of the city", according to Prague's city council. Happily, the beer bikes won't be going anytime soon, because of bureaucracy: the city will create a working group with representatives from all stakeholders in the matter who will address the beer-bike issue "conceptually". Well, we all know how conceptual discussions end up after a few craft beers, do we not? Na zdraví!
Toronto is best known for being the seat of the CN Tower, a concrete communications and observation tower 553.3 meters high. Toronto also has a famous half house and a popular women's half marathon. Fortunately, Torontonians don't do things half when it comes to craft beer. The city slides in at 18, with strong showings in craft beer bars, beer consumption, and craft beer buzz. There is room for improvement with opening times, microbreweries, and beer production.
The latest beer news from Toronto: the city is planning to expand beer sales into corner stores, box stores, and even grocery stores! At this moment, Toronto has the lowest density of retail outlets selling beer, with less than 3,000 outlets selling the golden stuff. That is not a lot in a city of 2.7 million thirsty souls, as we expect that the increase in beer shops will increase beer consumption, which should help Toronto to win a few places.
The great Argentianian carnival capital is the first south American city in the T100BCWDCB. The Queen of El Plata has long and humid summers, and short and mild winters; in short, the perfect climate for craft beer. Strangely however, citizens of Buenos Aires used to be thick into wine. The arrival of craft beer has corrected this odd error of history. Buenos Aires dances to the 19 place with a healthy dose of craft beer bars, a fine beer price, and long opening horas. The city would win places by having a higher buzz craft and a higher hipster compatibility. Carnaval might be dancy and such, but hip it has never been. The celebrations should move from the streets and straight into the bars.
The latest beer news from Buenos Aires: scientists from Argentinian National Scientific and Technical Research Council have managed to distil beer from a newly discovered kind of wild yeast, found near the town of Bariloche, in sparsely populated Patagonia region, just south of the Rio Negro. The scientific name of the yeast is Saccharomyces eubayanus, and beer-scientists are very excited about it, because they believe this yeast might be the 'mother yeast' of all beer-yeasts in the world!
Time to start brewing, right? Well, it was not an Argentianian beer company that went with Saccharomyces eubayanus . Nope, instead it was Heineken, from Holland, a country that has close ties with Argentina thanks to Maxima, a queen with a taste for beer. Heineken got their hands on some supply, and used it to brew a limited-edition new beer called H41, with the H for Heineken and 41 for the latitude where the wild yeast was found.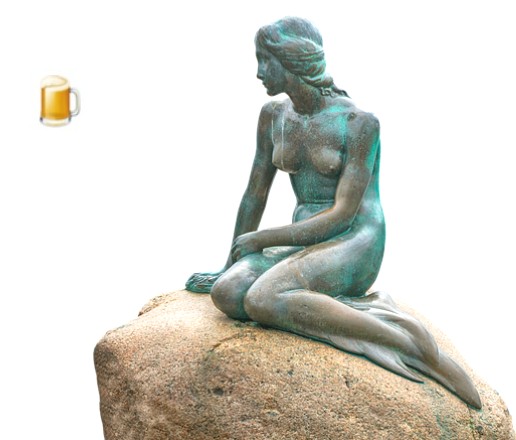 What is the Little Mermaid waiting for, so lonely by the waterside? For a craft beer of course! And fortunately, she doesn't have to wait anymore, because Copenhagen has 69 craft beer bars today, good for a strong 20th place in the T100BCWDCB. Other strongpoints are a large number of microbreweries and a low legal beer drinking age. Copenhagen has work to do on buzz craft, having one of the lowest scores in Europe. And now a little riddle: there is a land in Denmark where no man drinks beer, craft beer, or any alcohol at all. The question: what is that land? One clue: these men are tiny. Very, very, tiny.
The latest beer news from Copenhagen: researchers from the Technical University of Denmark (DTU) have invented beer made out of surplus sushi rice. That's proper intercultural fusion. Naturally, brewing from rice isn't exactly new, the Chinese have been doing it for 5000 million years. But, as the researchers explain: "While brewing a beer based on rice is not a novel idea, the notion of using surplus rice is." Sustainable beer! Green folk can finally drink with a clean conscience.
Belgium is famous for comic books and the Battle of Waterloo, but the Belgians also have a knack for beer, especially the sweeter stuff. That explains the strong showing of Brussels at 21, beating all the other cities in the Low Countries. Brussel bags it by having lots of craft beers per 100 km2, an average beer price, and long opening hours. But Brussels scores poorly when it comes to buzz craft and hipster compatibility. More surprisingly; Brussel also loses out quite big on beer consumption. But… Wasn't Manneken Pis piddling it out for the whole city!?
The latest beer news from Brussels: Brussels Airlines is adding self-serve Belgian beer bars to business class cabins in their Airbus A330 fleet. The bar will have eight Belgian beers available for thirsty passengers, including the monster beer 888 Tripel Eight, with 8.8% alcohol hiding in its hop. Flying long-distance is going to be beer-tastic.
Houston is the only city in the world that is home to cowboys and astronauts. Seemingly, the difference between these professions could not be bigger. But they have something in common: long missions in the unknown outdoors. And what does a man need when returning home from such a dangerous and tiring day at work? A craft beer he needs! Happily, Houston has many places where a thirsty man can go; 123 craft beer bars no less. That's enough to forget about that cow that got away, or about that blown up station in space space. Houston was further lifted off by good beer prices and a high local beer production. Hey, it ain't rocket science! Now go find that cow. Perhaps the beast went interstellar. Cowboys and astronauts, cooperate please.
The latest beer news from Houston: a confused coupe in the city has created a craft beer for dogs. They call it Good Boy Dog Beer, made in a real brewery. While seeing your dog go totally drunk may be good fun; dog losing bone, dog kissing cat; we do see a worrying trend here. If all pets got their own beer, canaries and cats and rabbits, will there be enough hop left for us poor humans?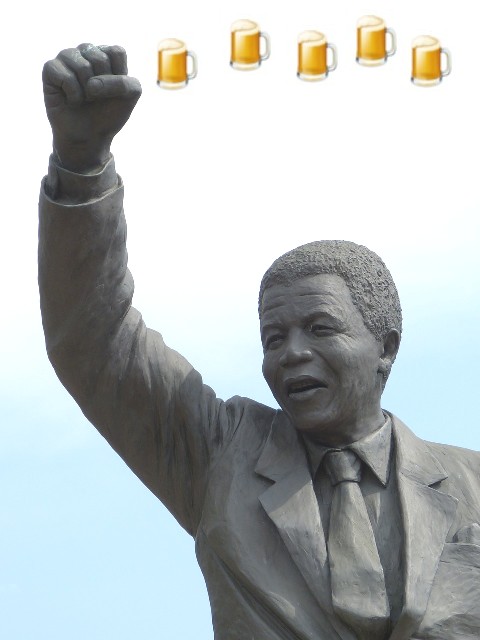 And the beer rained from His hand.
In the good old days Cape Town used to be the most important refuelling stop for mighty wooden ships sailing from Europe to the East. What were they getting at the stormy Cape? Fruit, penguin meat, water, and veggies. That was then. What can travelers get in Cape Town today? Craft beer! And loads of it. The South African city trips into our list at 23, and that's the top spot of the entire African continent. Cape Town stands spot-on average in almost every category, with high marks for beer price and buzz craft. They could easily end up much higher with extra craft beer bars and a better beer consumption per capita. Come on Kaapers, move fast before the craft beer ship sails east, never to return.
The latest beer news from Cape Town: a South African Breweries (SAB) truck was raided by locals when hundreds of crates of beer fell off the vehicle when the driver was struggling to turn his truck on a narrow road near Paarden Eiland. The incident, unfortunately as it might be, does indeed prove that good beer is well-wanted there.
Cologne is best known as the birthplace of Eau de Cologne, a perfume. That, by the way, is the French name of the smelly stuff. The original German name sounds slightly less sexy: Kölnisch Wasser. Fortunately; the German word for beer is bier, which sounds rather good. The city grabs number 24 on our list, doing good in microbreweries, beer consumption, and beer production. Strangely however, Cologne doesn't have that many dedicated craft beer bars, indicating most craft beers are served in normal bars, next to the fabulous Kölsch beer. Let's hope the two don't mix!
The latest beer news from Cologne: a famous female singer recently came to Cologne. She sang with a bang. Multiple visitors experienced seizures and fainted. The singers name: Madison Beer.
The Hungarian capital Budapest is a magical city divided by the River Danube; the hilly eastern part is called Buda, and the flat western part is called Pest. Budapest takes the 25th place in our list by a good craft beer count, cheap beer, and a surprisingly strong hipster compatibility. Buda & Pest could end up higher if they had more craft beers and microbreweries. Hungarians are still too much into standard lager. The largest sör brand is Dreher, established in 1854, and currently owned by the Japanese mass-brewer Asahi.
The latest beer news from Budapest: this year's Gourmet Fesztival, one of Europe's most famous culinary celebrations, has three main themes: paprika, bread, and… beer! That says a lot about the city's beer culture. The festival is fully hipster-proof too: check out the cook!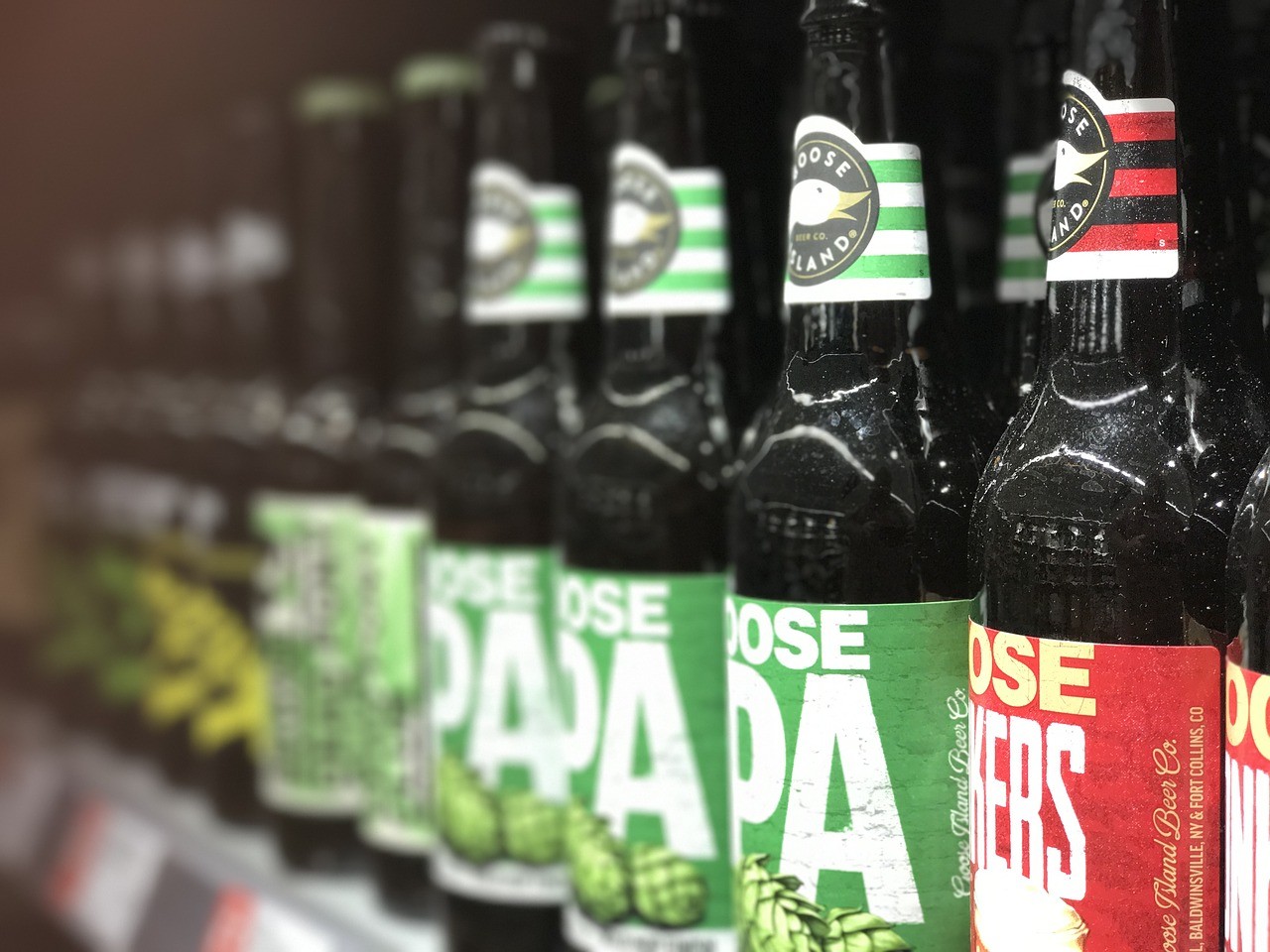 Special Mentions

A first special mention goes to the great city of Lagos, in Nigeria. They have the most 24-hour open pubs per capita in the world. Congrats! Sadly for them, this didn't matter for the result. Perhaps 24-hour bars are something we could research for our next ScanMovers report…
Another interesting city in Africa is Windhoek, the capital of Namibia, a giant country with a tiny population. They still make it to the 59th place thanks to a high beer consumption per capita. Interestingly, this caused mainly by a large number of German residents, and the high numbers of tourists visiting the country's wild beaches every summer.
Kingston in Jamaica, a country best known for its rum consumption. But beer is on the rise! The beer market has long been dominated by Heineken-owned Red Stripe, but craft beer is coming up with at least 3 craft beer bars and with a first microbrewery opening its doors in 2016. The Marley family has long been planning to launch a Bob Marley-branded craft beer. If that happens, we foresee a craft beer boom in the country. "No rum-rum no cry."
Manchester is a bit of a party city, where young Brits go to have a few. Sadly, this did not translate in a decent position on our list, with Manchester ending up at 37. It appears that the good citizens of the city are unhappy with that poor result too, and they have started to make a change by flooding their streets with beer. A bit extreme perhaps, but hey, they surely got our attention.
The capital of the Seychelles has only one microbrewery, called '1770'. This brewery wins this year's Coolest Beer Logo side-contest, with a logo showing an angry sea turtle. These slow-moving animals are hatching on the country's North Island, where tourists can watch. They are endangered, but thanks to 1770, they won't be forgotten and hopefully it will help raise awareness!
Gurgaon, also known as Gurugram, a city in northwest India, now far from the capital New Delhi. Gurgaon is probably the least-well known city on out list, but they manage to grab an impressive 54th place. The city is one of India's hottest tech hubs, attracting lots of very smart people, who all want to go high on craft beer after coding for 22 hours a day.
The Mongolian capital is the home of the famous Chinggis Beer, rather dark stuff for men who ride small horses. Unfortunately, the city only reaches 92nd place. One reason for this poor showing is the lack of buzz craft, where Ulaanbaatar comes in last. The city knows this is a problem and has started to turn things around, but we are not sure a bar called #hashtag is the right way to go.
Amsterdam
A final special mention goes to Amsterdam, our home city, and the birthplace of the Heineken and Amstel beer brands. Sadly, Amsterdam didn't do too well in the T100BCWDCB, ending up on place 53. Happily however there is a lot of craft beer barreling going on in the Dutch capital, so we hope our city lists higher next year. And anyway, 53th is still much better than 76, which is all what Rotterdam managed to do.
Craft Beer per Continent

North America
As the United States is the birthplace of the craft beer movement and the hipster hype, it's not a huge surprise that North America is so strongly represented in our ranking. The continent takes 13 spots in the Top 20. There is a strong craft beer infrastructure, with creative breweries, a large craft-beer scene, and barrel-loads of buzz. It seems unlikely that North America will lose its strong craft beer position anytime soon. There is a small craft boom underway in the Caribbean, geopolitically part of the North American continent. Sunny islands + resident expats + big tourism = a fertile 'brewing' ground for a craft beer revolution. We expect more Caribbean cities to enter the T100BCWDCB in the near future.
Europe
Europe is the birthplace of beer, so we expected a strong showing. But with only two cities in the top 10, the old continent disappoints. What is going on in Europe? The biggest problem seems to be the lack of microbreweries, and this is likely caused by the fact that Europe has so many existing small breweries, which in many cases cater to relatively small and local markets, deeply rooted in their tradition. High beer prices and short opening hours don't help Europe either. There seems no easy solution. Support may come from southern European countries, where beer is less ingrained traditionally, giving craft beer an opportunity for a quicker conquest.
Asia
Asia seems to be not only the economic rising star, craft beer is also on the rise. With higher incomes, the availability of inexpensive labour and locations, a strong existing beer culture, Asian cities are set to move up the list fast, with Bangkok leading the way. Tokyo is coming up strong too, followed by Manila and Hanoi. The Chinese megacities disappoint a little, but this is caused mainly by the sheer size of their populations, not for the lack of craft beer love. There are lots of opportunities in Seoul, too. The city consumes the highest amount of liquor in the world; 13.7 shots per week per person! If they could divert just a tiny bit of that boozy soju fest to craft beer, Seoul would move up the ladder fast!
Africa
Africa is still lagging behind a bit, but there are some positive spots. Cape Town comes in strong at 24, beating lots of European cities. Windhoek is fast becoming an important craft-beer settlement, and trendy Dar es Salaam is getting in the game too. We also have great hopes for African countries like Botswana, Cameroon, Ghana, and the island nation of Mauritius. Let's see if any of these countries makes it to next year's list.
South America
South America is coming in strong with entries from all over the continent, with Brazil delivering two cities to our list. The only region that lags behind is central-south America, with countries like Bolivia, Paraguay, and Uruguay. Each of them does have a strong indeginous beer culture, so we hopefully expect craft beer culture to take root there.
Australia
The Australian continent is far away from everything, and sparsely populated. Still, those lonely souls do know about craft beer! The content breaks in our list with five entries. One area ripe for improvement is the Southern Pacific, with dreamy islands nations loaded with tourists. Fiji for example has a developed beer culture. Their main mass-market brand, Vonu, is brewed with pure tropical rainwater! That sounds like a craft beer place to us...
Methodology
There is a method behind the madness. For this report we looked at 11 categories:
Craft Beer Bars | Weight: 8
Nothing beats counting. Yes, we manually counted the number of craft beer bars in each city in our report. We focused on bars that clearly promoted craft beers as one of their specialties. We do not count every bar that has a craft beer on its menu. The craft beer had to be the bar's 'thing'. For counting we mainly used Google Maps and city blogs, local and international.
The city with most craft beer bars is Chicago, with a massive 250 units. Sadly, not all cities can have 250 craft beer watering holes. Good old Paramaribo, the capital of Suriname, loses this category by having just one (01) craft beer.
Craft Beer Bars per Inhabitant | Weight: 7
Simple, or so it seems. Divide the number of craft beer bars by the number of inhabitants and there is your number. The problem was however that not every city counts its inhabitants the same way. We mainly looked at the area within the city limits, excluding larger entities like city-provinces, capital-counties, and city-regions.
But even then, there were odd differences. New Delhi for example defines its city limits very narrowly around their 'capital city', with just 257.000 inhabitants! In this sort of situations, we took the most-common defined population of a city, which in the case of New Delhi is 16.7 million.
After lots of calculating and checking, the clear winner in this category is Luxembourg, as mentioned earlier. Last place was for Yangon, in Myanmar, with just 0.06 craft beer bars per inhabitant. Come on Yangon, let's get some more craft beer bars off the ground.
Craft Bars per 100 km2 | Weight: 6
What goes for inhabitants also goes for size. Where exactly is a city's limit? Again, in cases of doubt we used the most-common defined size of a city. But some oddities remain. The main example is the Mexican beach city of Cancun, which has, according to all definitions, a size of 1.980 square kilometre, with just 725.000 permanent residents.
The absolute winner here is Dublin, with 124.35 craft beer bars per 100 km2. In Dublin, you never need to walk far for a crafty one. Loser is Windhoek, Namibia, with just 0.08 craft beers per 100 km2. But that is a bit of an oddity too, as the city is of a giant size. Taking these kind of entries out, the 'normal' last place goes to Darwin, Australia, with only 0.19 craft beer bars per 100 km2. That comes as a surprise, can an Australian city really lose out in anything related to beer?
Local Microbreweries | Weight: 10
We got to the number of microbreweries in each city by counting them! We mainly used Google Maps, blogs, and industry websites. Included are microbreweries and brew pubs. In some cities, especially in booming craft beer places like Bangkok and Chicago, new breweries are added almost every day. The number of different beers each microbrewery brews varies widely, some specialize in just two or three kinds of beer, while others make dozens.
As stated above, the surprise winner in this category is Bangkok, with 130 microbreweries. Many of these bars appear to be rather small affairs, but that doesn't matter for this category; a brewery = a brewery, even if they have just a single jar. Sadly, our loser is once again Suriname, with 0 microbreweries.
Price Index| Weight: 10
To come to a comparable beer price indicator, we looked at the price of a pint of standard draft beer in each city. The price of craft beer varies so much, even within cities, even within breweries, that a proper city-by-city comparison seemed useless. The price-per-pint matrix on the other hand is well-known and has been used many times before for other studies of this kind. However, most of these reports look at the price of a pint in either a supermarket or in a so-called 'neighbourhood pub'. We have tried to base our pricing on actual prices in a normal bar.
Yes, we checked dozens of real online booze menus! It was hard work… The highest price we found for a pint was 10.20 euro in Reykjavik, the capital of icy Iceland. That is going to be an expensive hangover on that island! The cheapest pint we located was 0.77 euro, in Hanoi, the capital of Vietnam. Drinking in Hanoi isn't just saving money; it'll make you rich.
Beer consumption per Capita | Weight: 3
A country's beer consumption is one indicator of its beer culture. The more they drink..! We used publicly available numbers on beer consumption per capita, as recent as possible. The clear winner in this category is Czechia, with 142.4 liters per person per year. They drink more beer than milk.
Just to show how much that is; the second place is for Windhoek, with 108 liters. That's a lot of hop less. The last place is for Indonesia, with a yearly consumption per inhabitant of just 0.6 liters, which is just one pint + a little bit. Too bad for the Indonesians, but I guess the less beer they drink, the more there is left for the rest of the world.
Beer production per Capita | Weight: 4
Another strong indicator of a country's love for beer in the beer production per capita. The higher it is, the hotter the love for beer. We used publicly available numbers, from dates as recent as possible. Small countries with a big beer factory score big here, such as our native Holland, where we have Heineken, Amstel, and Grolsch.
However, even Holland can't beat the massive beer production in the United States, which is the big winner here. Losing out are the United Arab Emirates, with a local beer production of 0 liters. Strange, even if they don't drink beer, they could still use it to irrigate the desert, right?
Opening Hours | Weight: 6
For the opening hours category, we looked at the most common opening hours for 'normal' bars selling craft beers. We excluded hotel bars, dance clubs, night clubs, and 24-hours-open bars. The basic opening hours for bars around the world start at around 11:00 in the morning and close around 02:00 the next. That's a proper amount of time to drink craft beer.
The winner is Panama City, Panama, where we found a record 22 opening hours. Not just for night clubs, but for lots of regular bars. 22 hours! That means you only have to sleep 2 hours a day. Loser is Dublin, our number 2, with only 8 hours of beer drinking time a day. They Irish must be fast drinkers.
Hipster Compatibility | Weight: 1
Craft beer is of course the hipster-drink of choice, accompanied by a healthy vegan burger. So, we decided to weigh in the Hipster Compatibility, with a low weight of 01/10. For our hipster-matrix we used the excellent Hipster Index report from our friends at MoveHub, to which we added numbers on African, Asian, and South American cities.
What matters most for the Hipster Index is the availability of hipster-stuff like vegan restaurants, record-stores, vintage boutiques, coffee shops, and tattoo studios. So the ultimate craft-drinking hipster has a tattoo of his favourite craft beer brand above his eyebrow, a vintage beer glass to drink his craft beer from, a record player playing "There is a Tear in my Beer", and strong coffee to kill the hangover. Where does that leave the vegan restaurant? In the alley behind the Burger King, that's where.
Winner is Portland with a score of 8.2, and that's blindingly hip. Loser is Birmingham with 1.6. Nobody ever says the Brits are a hip sort, but last place is still a surprise.
Legal beer drinking age | Weight: 8
In this category we looked at the legal beer drinking age in each country, and, if necessary, in different provinces/states. We checked the legal age for purchasing a beer. The legal age for purchasing spirits lies higher in many countries. Where do you have to be really old to buy a beer? Or, to put if differently; who loses this category? It is India. In many Indian states you have to be an ancient 25 years old to get a gold one.
Fortunate exception is the beach-state of Goa, where the legal age is 18. That however is largely meaningless as the local government recently announced a complete alcohol ban on all public places in Goa, including the beaches. Too sad! So let's have a look at the winners, and we have eight of them; each with a legal drinking age of 16 years. Seven of these are countries in Europe, and the 8th is Cuba.
Buzz Craft | Weight: 4
To know about the popularity of craft beer in a city we need to know if there is a buzz, and if so, how big a buzz. We used the following indicators: a simple Google search "craft beer [city]", and we looked at the hashtag #craftbeer per city on Facebook, Instagram, and Twitter. The resulting numbers adds these all up for the Buzz Craft category. Winner is Portland, with a range-topping score of 20.300, narrowly beating SanDiego with 20.100. That's a difference of just a few tags. Loser is Colombo, capital of Sri Lanka, with a score of only 3. That's nearly the same as invisible.
The Formula
The secret to any success is the formula. These are usually classified, but not today. The formula we used to get to the result is making a simple index with the weighted average of the categories, using the data in the table above. This looks a little funky when analysing:
fx=((W3/( max(W$3:W$102)/100)*W$1)+(F3/( max(F$3:F$102)/100)*F$1)+(G3/( max(G$3:G$102)/100)*G$1)+(H3/(max(H$3:H$102)100)*H$1)+(I3/( max(I$3:I$102)/100)*I$1)+(L3/( max(L$3:L$102)/100)*L$1)+(N3/( max(N$3:N$102)/100)*N$1)+(R3/( max(R$3:R$102)/100)*R$1)+(S3/(max(S$3:S$102)/100)*S$1)+(V3/( max(V$3:V$102)/100)*V$1)+(K3/( max(K$3:K$102)/100)*K$1))/sum($1:$1)
Final Thoughts
We hope you enjoyed reading about craft beer as much as we enjoyed writing about it. It has been a beer-y journey with many unexpected twists and turns. We will try to update the T100BCWDCB every year. So much is happening in craft beer land that we bet a beer that there will be lots of changes in the Top 25 by 2020. See you then. Proost!
The T100BCWDCB was composed by the Craft Beer Team (CBT) at ScanMovers.com, a startup based in Amsterdam, operating a data-driven moving platform.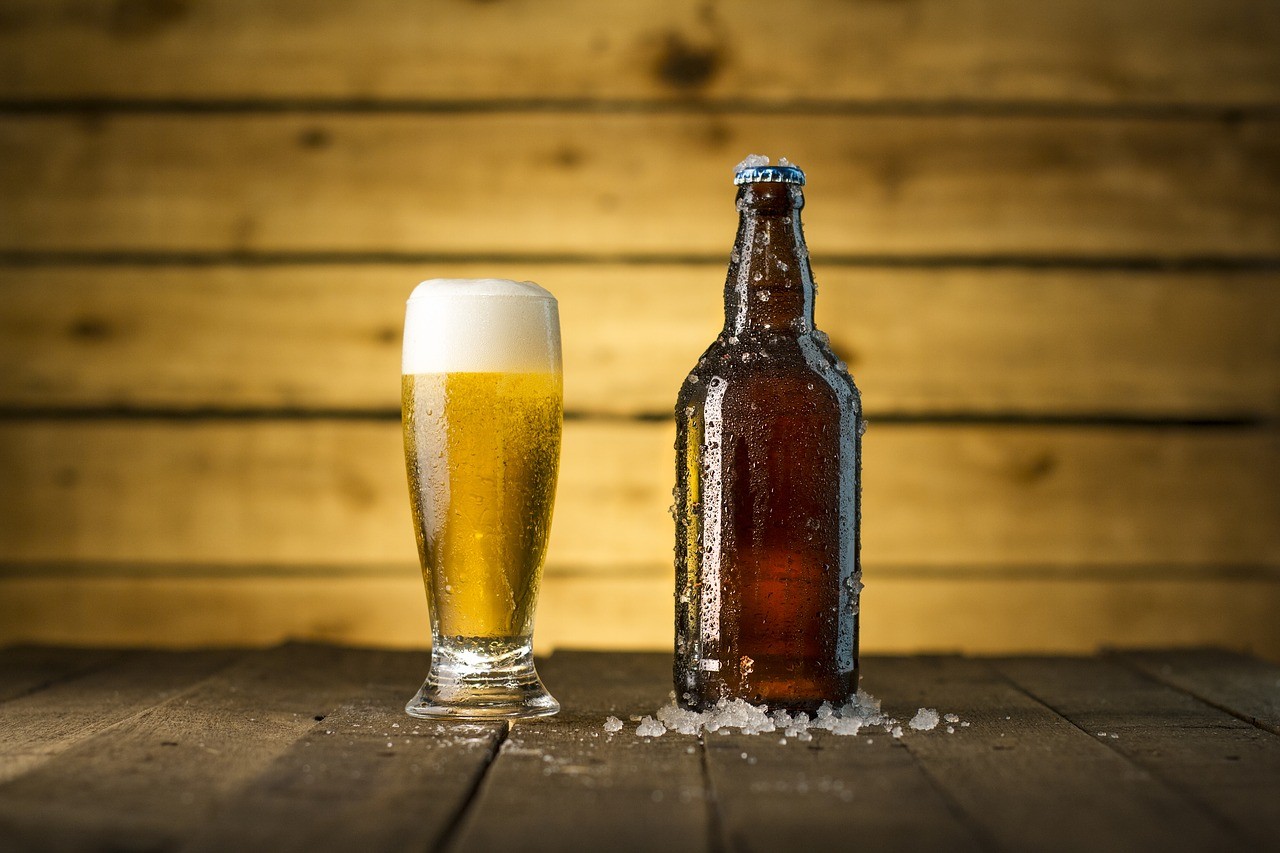 Sources